---
A relationship ends where money discussions begin. This saying was one of my grandma's favorites, and it shows perfectly the timeless issues most couples have around money. It starts with small things like who pays for dinner (not always him) and ends with big transactions like rent or mortgages. Of course there is not the one and only golden way, but after some research and also based on own experiences, I can tell you this:
Yes, you should have a shared account with your partner – but also another one just for you.
Why Should You Have Two Different Accounts?
This split makes sense for various reasons.
First, a shared account with your partner it is the easiest way. It helps to pay for your shared expenditures like rent, food or other purchases.
For fix costs, my recommendation would be to create a standing order in your personal account. Make sure to add an extra buffer to it (for upcoming emergencies). If you ask yourself why you need an emergency fund, check out the following article:
Why You Need An Emergency Fund?

For variable costs like grocery shopping, I recommend an app like "Splid" to keep the overview. I use it together with my girlfriend and each bill ends up in the app. It contains the info who paid for what, and the share is calculated between the two of us automatically.
As splid.app describes: "Simply enter all your expenses and Splid shows you who owes how much to whom".
With this shared account, both of you are obligated to share your costs equally – which is the easiest way to prevent the two of you from arguing about money.
Second, it is also important to have one account on your own. You might be partners, but you are also still two individual people with different interests, hobbies and preferences. Therefore you need your own money. Also I am sure your partner would not mind if you invite him/her to a fancy restaurant with this fun money 🙂
---
Join my weekly E-Mail Report "Wisdom Wednesday"
During the week I am reading different articles and listening to podcast. In my weekly e-mail report "Wisdom Wednesday" I am going to send an email every Wednesday to you with all interesting articles or tools I found during the last week. I am sharing / advertising the article of other bloggers. In that way I can make sure that everyone is getting the best resources available on the Internet.
---
The following two tabs change content below.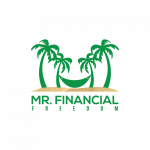 Mr. Financial Freedom
Mr. Financial Freedom was created by Daniel (30-something) who got inspired by many very popular money blogs. Daniel is from Germany and currently employed as a Computer Engineer and started 5 year ago the road towards financial freedom. His goal is to reach financial freedom with a 4 step plan. Check the "About" page for more information.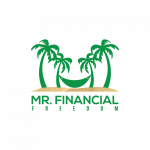 Latest posts by Mr. Financial Freedom (see all)