Disclaimer
1. Accuracy of Information
The information provided on the Mr. Financial Freedom blog is for general informational purposes only. While we strive to keep the information accurate and up-to-date, we make no representations or warranties of any kind, express or implied, about the completeness, accuracy, reliability, suitability, or availability of the information contained on this website or its related social media platforms. Any reliance you place on such information is strictly at your own risk.
2. Financial Advice
The content on this blog is not intended as professional financial advice. We are not financial advisors, and the information provided should not be considered as a substitute for professional financial guidance. Always consult with a qualified financial advisor or expert before making any financial decisions or investments.
3. External Links
This blog may contain links to external websites or resources that are not under our control. We have no control over the nature, content, and availability of these sites or resources. The inclusion of any links does not necessarily imply a recommendation or endorsement of the views expressed within them.
4. Affiliate Disclosure
Mr. Financial Freedom may participate in affiliate marketing programs, which means we may earn a commission if you click on certain links or make a purchase through them. This comes at no additional cost to you. We only recommend products or services that we genuinely believe will provide value to our readers.
5. Changes to Disclaimer
We reserve the right to update, modify, or change this disclaimer at any time without prior notice. Any changes will be effective immediately upon posting on this page. It is your responsibility to review this disclaimer regularly for any updates.
6. Contact Information
If you have any questions or concerns regarding this disclaimer, please contact us at:
mrff@mrfinancialfreedom.com
The following two tabs change content below.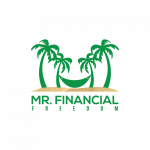 Mr. Financial Freedom
Mr. Financial Freedom was created by Daniel (30-something) who got inspired by many very popular money blogs. Daniel is from Germany and currently employed as a Computer Engineer and started 5 year ago the road towards financial freedom. His goal is to reach financial freedom with a 4 step plan. Check the "About" page for more information.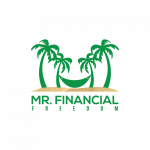 Latest posts by Mr. Financial Freedom (see all)