---
Shoop comes from the Berlin startup scene and is a portal that offers cashback. But how does the concept of Shoop work and what exactly is cashback? I looked at it more closely and want to bring you closer to this way to make money with "Shoop" Cashback in Germany.
Cashback At Shoop – Make Money While Shopping
The principle of Shoop is easier than you might think. You create an account on Shoop using your email address. Now you can access the shop of your choice via Shoop and you will be redirected to its site. A small cookie (a text file stored in the browser) notes that you have arrived to the online shop through Shoop. Now you are going to do your shopping as usual and get some of your paid money credited to your Shoop account afterwards. At Shoop, you get back on average 3 to 6% of your purchase price. After the transaction has gone through a small security check, the money will be available to you. The great thing is, from the first euro, you can already have your money transferred to your bank account.
Shoop And Affiliate Marketing
So unbelievable that all sounds, so simple is the idea behind it. Shoop is partner of many different online shops in the most different branches, altogether even over 2000 shops. Notebooksbilliger, Lieferando, Adidas, Nike, Douglas and many more are included. As soon as a purchase has been made in one of the partner shops by a user who has been forwarded via Shoop, Shoop receives a part of the purchase price as commission. The winner is not only the partner shop, but also Shoop and above all the customer! Shoop keeps a small part of it, but the bigger part goes directly to the user.
Use Your Cashback Optimal!
I recommend that you always check before, if an Online Store is a partner with Shoop. Also, pay particular attention to the many lucrative offers! Many of the partners allow special prices when buying through Shoop. You not only get back money but also benefit from first-class price reductions. You can not just cash out your Shoop balance on your account. One of the best ways to use the balance is to convert this into vouchers for the partner sites. So you can get up to 25% off your next purchase! Another great use of Shoop is shopping at Lieferando and other suppliers where you order more frequently. You can already save money for your next holiday while ordering food. Especially worthwhile is Shoop if you sign up for a new contract (e.g. for a new electricity contract). It is so easy to make money with "Shoop" Cashback in Germany.
Why Shoop?
If you deal with the topic you will notice that there are several cashback providers in Germany. First and foremost Payback who work with your points system and offer no direct payouts. Stiftung Warentest has tested Cashback and found that Payback customers only get back 1% of their purchase price. All cashback providers give back in average 3 to 6 percent. Shoop stands out because it is partner of 72 of the 100 highest selling online shops!
---
Searching for Investment Ideas?
Check out my Investments to understand where I put my money to my journey to financial freedom.
---
Join my weekly E-Mail Report "Wisdom Wednesday"
During the week I am reading different articles and listening to podcast. In my weekly e-mail report "Wisdom Wednesday" I am going to send an email every Wednesday to you with all interesting articles or tools I found during the last week. I am sharing / advertising the article of other bloggers. In that way I can make sure that everyone is getting the best resources available on the Internet.
---
---
The following two tabs change content below.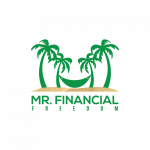 Mr. Financial Freedom
Mr. Financial Freedom was created by Daniel (30-something) who got inspired by many very popular money blogs. Daniel is from Germany and currently employed as a Computer Engineer and started 5 year ago the road towards financial freedom. His goal is to reach financial freedom with a 4 step plan. Check the "About" page for more information.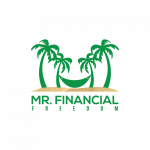 Latest posts by Mr. Financial Freedom (see all)