---
Today I want to spend some time on the Emergency Fund. What is it? Where should you keep the money? Why you need an emergency fund? How much money do you need?
I was there. I needed money very quick and as it shouldn't be, there was no emergency fund I could get the money from. So the first step to get the money you need is from credit cards or from your dispo credit. It is the first step into unwanted debt. I never want to be again in a situation like that. I've changed a lot in my money mindset and it helped me to establish my emergency fund. It helps me to sleep at night without worries.
This is actually the first reason to have an emergency fund. If you have an emergency fund you don't need to worry anymore about unexpected expenses like a broken car or a the need to buy a new laundry at home. An emergency fund reduces stress and let you sleep at night. If you have seen the other way around, you recognize that this is a wonderful feeling.
In times like this, right now in 2020 with COVID-19, we need an emergency fund more than ever. A lots of people lose their jobs. Many have family at home and without a job it is almost impossible to survive that situation. Many have to take care of others and need the money to help.
What Is An Emergency Fund?
An Emergency Fund is your savings account where you save a sum of minimum 3 months expenses. You should save enough money to survive a job loss and the time to find a new job. 3 months expenses should be the minimum. There are no limits on how much money you should save in that account. Most people say 3 – 6 months expenses.
I am recommending you to not invest that money in the stock market or somewhere else. If you do this, it is not your emergency fund anymore. Put it in an easy accessible savings account at your bank and get even some pennies of interest. Of course you can keep your money wherever you see fit, but you should have access to it 24/7. I have my fund at DKB.
Reasons To Have An Emergency Fund?
It is not easy to save money on the side while living on a budget or you decided to start investing in the stock market. Before investing in the stock market, it is better to have money on the side for emergencies.
As I mentioned before, one of my top reasons is, because it let me sleep at night. I do not have to worry anymore if tomorrow something gets broken or another critical situation like we have now will happen. It will not only let you sleep at night but it reduces your stress level.
When you loose your job, your fund will cover the time to find another job. You have to be prepared for the worst. The world is unpredictable. You can loose your job at any time.
In case of an emergency, you just need to get the money from your emergency fund. That's why it is called an emergency fund. If you or one of your family becomes sick or need help due to health problems, you don't have to think where to get the money from. You have prepared for this.
Everyone will have their own reasons why they need an emergency fund. Those reasons should have motivated you to start today. Open a savings account and start saving. Check out my post Financial Freedom in Germany – How To Start Your Journey for some useful tips.
---
Join my weekly E-Mail Report "Wisdom Wednesday"
During the week I am reading different articles and listening to podcast. In my weekly e-mail report "Wisdom Wednesday" I am going to send an email every Wednesday to you with all interesting articles or tools I found during the last week. I am sharing / advertising the article of other bloggers. In that way I can make sure that everyone is getting the best resources available on the Internet.
---
---
The following two tabs change content below.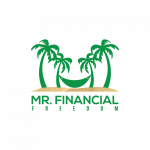 Mr. Financial Freedom
Mr. Financial Freedom was created by Daniel (30-something) who got inspired by many very popular money blogs. Daniel is from Germany and currently employed as a Computer Engineer and started 5 year ago the road towards financial freedom. His goal is to reach financial freedom with a 4 step plan. Check the "About" page for more information.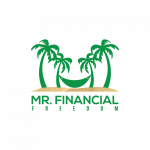 Latest posts by Mr. Financial Freedom (see all)