Data Privacy Policy
Introduction
Welcome to Mr. Financial Freedom ("we," "us," or "our"). We are committed to protecting your privacy and complying with the German Datenschutz-Grundverordnung (DSGVO) and other applicable data protection laws. This Data Privacy Policy explains how we collect, use, and protect your personal information when you visit our website or interact with our services.
1. Cookies Usage
1.1. What are Cookies?
Cookies are small text files that are stored on your device when you visit a website. They serve various purposes, including enhancing user experience, analyzing website traffic, and personalizing content.
1.2. Cookie Consent
By using our website, you consent to the use of cookies in accordance with this policy. You can manage your cookie preferences through your web browser settings. Please note that disabling cookies may affect your experience on our website.
1.3. Types of Cookies
We use the following types of cookies:
a. Essential Cookies: These cookies are necessary for the proper functioning of our website and cannot be disabled. They include cookies that enable you to navigate our site and use its features.
b. Analytics Cookies: We use analytics cookies to collect information about how visitors use our website. This helps us improve our website's content and user experience. The information collected is anonymous and does not personally identify you.
c. Advertising Cookies: We may use advertising cookies to display personalized advertisements on our website and third-party websites. These cookies may track your browsing habits and interests to provide relevant ads.
2. Services We Use
2.1. Google AdSense
Purpose: We use Google AdSense, a third-party advertising service provided by Google, to display advertisements on our website. The purpose of Google AdSense is to help us generate revenue by showing relevant and personalized ads to our visitors based on their interests and online behavior.
How it Works:
Ad Placement: Google AdSense places targeted ads on our website pages, including text, display, and video ads.
Visitor Data Collection: Google AdSense collects data from visitors to our website using cookies and similar technologies. This data includes information about the websites you've visited, your interests, and demographic details.
Ad Personalization: Based on the data collected, Google AdSense uses algorithms to determine which ads are most likely to be relevant to individual visitors. This ensures that the ads displayed are tailored to your interests.
Advertiser Bidding: Advertisers bid for ad placement on our website through Google AdSense. The highest bidder's ads are displayed to visitors, maximizing the potential revenue for our website.
Clicks and Impressions: Google AdSense tracks when visitors click on ads or view them (impressions). We earn revenue when visitors interact with these ads.
Data Privacy: Google AdSense's data practices are governed by Google's Privacy Policy, which you can review here. You can also manage your ad personalization settings and opt-out of personalized ads through your Google Account settings.
2.2. Google Consent Management Platform (CMP)
We value your privacy and strive to provide you with transparency and control over your data. To enhance your experience on our website, we utilize Google's Consent Management Platform (CMP) in conjunction with Google AdSense.
What is the Google CMP?
The Google CMP is designed to give you the ability to provide or withhold your consent for the use of cookies and personalized advertisements, specifically related to Google AdSense, which we use to display ads on our website.
How it Works:
When you visit our website, you may encounter a banner or pop-up notification from the Google CMP, asking for your consent to use cookies and display personalized ads. You have the option to accept or decline these requests.
Your Consent Matters:
Your decision to consent or decline is entirely up to you. If you choose to provide consent, Google AdSense may use cookies to tailor advertisements to your interests and behavior, ultimately enhancing your browsing experience.
If you opt not to provide consent, you will still be able to access our website and view non-personalized ads, but your experience may not be as tailored to your preferences.
Learn More:
You can find more information about Google's CMP and how your data is processed by reviewing Google's Privacy Policy [here](https://policies.google.com/privacy).
We respect your choices regarding your data, and we appreciate your trust in us. Your continued use of our website indicates your acceptance of the terms outlined in this Data Privacy Policy.
2.3. MailPoet
Purpose: MailPoet is an email marketing service that we use to manage our email newsletter. The purpose of MailPoet is to keep our subscribers informed about our latest content, updates, and promotions.
How it Works:
Newsletter Subscription: When you subscribe to our newsletter, we collect your email address and, if provided, your name. This information is used to send you our newsletter.
Opt-In Confirmation Email: To ensure compliance with DSGVO, after subscribing, you will receive an opt-in confirmation email. This email contains a link that you must click to confirm your subscription. This double opt-in process ensures that you genuinely wish to receive our newsletter.
Email Delivery: MailPoet facilitates the delivery of our newsletters to your email inbox. We use your email address solely for this purpose and do not share it with third parties.
Unsubscribe: Every newsletter we send includes an unsubscribe link. You can easily opt-out of our newsletter at any time by clicking this link. Once unsubscribed, you will no longer receive emails from us.
Data Security: MailPoet employs industry-standard security measures to protect your email address and personal information. You can review MailPoet's Privacy Policy here for more details.
2.4. Amazon Partnernet
Purpose: We participate in the Amazon Partnernet program, which allows us to earn advertising fees by promoting Amazon products on our website. The purpose is to provide our readers with convenient access to products related to our content while earning a commission from qualifying purchases.
How it Works:
Affiliate Links: We include special tracking links (affiliate links) in our content that direct you to Amazon product pages.
Tracking Cookies: When you click on an affiliate link, Amazon places a tracking cookie on your device. This cookie helps Amazon track your activity on their website and identify if you make a purchase.
Commission: If you make a purchase on Amazon after clicking one of our affiliate links, we earn a small commission on the sale. This commission does not affect the price you pay for the product.
Data Privacy: Amazon's data practices are governed by their Privacy Notice, which you can review here. The information collected by Amazon through affiliate links is subject to Amazon's own privacy policies.
3. Your Rights
Under the DSGVO, you have certain rights regarding your personal data, including the right to access, rectify, or erase your data. To exercise these rights or if you have any questions about our data privacy practices, please contact us at [insert contact information].
4. Changes to this Policy
We may update this Data Privacy Policy to reflect changes in our data practices or legal requirements. We encourage you to periodically review this page for any updates.
5. Contact Us
If you have any questions or concerns about our data privacy practices, please contact us at:
mrff@mrfinancialfreedom.com
Please note that while we strive to protect your privacy, these third-party services may have their own data collection and privacy practices. We recommend reviewing their respective privacy policies for more information on how they handle your data.
Your privacy is important to us. It is Mr. Financial Freedom's policy to respect your privacy regarding any information we may collect from you across our website, https://mrfinancialfreedom.com, and other sites we own and operate.
We only ask for personal information when we truly need it to provide a service to you. We collect it by fair and lawful means, with your knowledge and consent. We also let you know why we're collecting it and how it will be used.
We only retain collected information for as long as necessary to provide you with your requested service. What data we store, we'll protect within commercially acceptable means to prevent loss and theft, as well as unauthorised access, disclosure, copying, use or modification.
We don't share any personally identifying information publicly or with third-parties, except when required to by law.
Our website may link to external sites that are not operated by us. Please be aware that we have no control over the content and practices of these sites, and cannot accept responsibility or liability for their respective privacy policies.
You are free to refuse our request for your personal information, with the understanding that we may be unable to provide you with some of your desired services.
Your continued use of our website will be regarded as acceptance of our practices around privacy and personal information. If you have any questions about how we handle user data and personal information, feel free to contact us.
This policy is effective as of 2 September 2019.
Generated by GetTerms.io
The following two tabs change content below.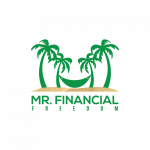 Mr. Financial Freedom
Mr. Financial Freedom was created by Daniel (30-something) who got inspired by many very popular money blogs. Daniel is from Germany and currently employed as a Computer Engineer and started 5 year ago the road towards financial freedom. His goal is to reach financial freedom with a 4 step plan. Check the "About" page for more information.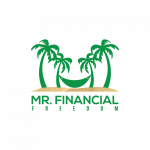 Latest posts by Mr. Financial Freedom (see all)