---
When thinking about financial freedom, most people get scared or demotivated, because they think they need at least 1 million to retire or even more.
But keep calm and read on, because this is not true! With optimism, a calculator and simple formula, you can find out how much money YOU actually need to spend your lifetime on what is really important to you.
Calculate your Happiness Number
Your happiness number – or in other words, the amount of money you really need to lead your life in the way you want to, where you still can work, but you don't need to work anymore to cover your expenses – is different for everyone, depending on your living standard.
The most important step to get started is to understand how much money you spent in one month. If you need help to calculate your monthly expenses successfully, check out the following post.
Financial Freedom In Germany – How To Start Your Journey
And don't forget to include every small Starbucks coffee or other treat you buy!
Once you have put together all your monthly expenses, use this simple formula:
Happiness Number = Expenses x 12 x 25
This calculation is explained simply:
Your monthly expenses need to be considered for the whole year (x 12).
Now, it is important to understand that you have to receive or withdraw this amount of money for your expenses every year from your portfolio (e.g. in dividends) to live your financial free life, once you have enough money invested (your happiness number).
Now there is a so called "4% rule". It states that you can withdraw this sum every year and can live on this for at least 25 years, without worrying about the market conditions.
Nevertheless, if you receive this amount of money in dividends, you don't even need to withdraw your money.
Regarding this rule your portfolio should return 4% every year (x 25).
Example: 
- 3. 000 € Monthly Expenses
- 36.000 € Yearly Expenses (the amount you need to receive every year from your happiness number)
- 36.000 € x 25 = 900.000 €
The result is your personal happiness number. You will see, you will very likely need less than 1 million to retire. Once you have accumulated this sum, your money will start to work for itself – 🙂
To find out more about ways to earn extra money, read this article: Side Income Ideas
---
Join my weekly E-Mail Report "Wisdom Wednesday"
During the week I am reading different articles and listening to podcast. In my weekly e-mail report "Wisdom Wednesday" I am going to send an email every Wednesday to you with all interesting articles or tools I found during the last week. I am sharing / advertising the article of other bloggers. In that way I can make sure that everyone is getting the best resources available on the Internet.
---
The following two tabs change content below.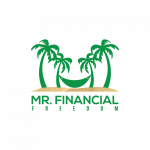 Mr. Financial Freedom
Mr. Financial Freedom was created by Daniel (30-something) who got inspired by many very popular money blogs. Daniel is from Germany and currently employed as a Computer Engineer and started 5 year ago the road towards financial freedom. His goal is to reach financial freedom with a 4 step plan. Check the "About" page for more information.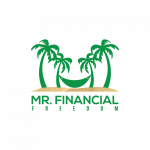 Latest posts by Mr. Financial Freedom (see all)