---
In 2019 I did not set myself real goals which I can follow up on. But for the year 2020 I've decided to set goals and to track them on my blog over the year. I read about it, that if you set small and realistic goals, it is easier to achieve them. For 2020 I've set myself 9 goals. My goals for 2020 are divided in Financial and Private goals.
---
Financial Goals
Increase My Savings Rate to 40%
My current savings & investment rate is about 34%. In 2020 I would like to increase it to minimum 40%. If possible even higher. I will analyze my expenses and try to earn money on the side to achieve this goal.
Earn Side Income Of 50 Euro Per Month
To achieve my goals this year I want to find a side hustle which let me earn at least 50 € per month. Of course, 50 € is a really low goal. But in 2019 I did not even thought about having another side income next to my full time job. With this small amount I can at least fulfill some of my investment saving plans, which gives me the possibility to invest that money somewhere else.
Decrease "Dining out, ordering food" To 2000 Euro
In 2019 I've spent about 4500 € in the category "Dining out, ordering food". I like to go out with my friends and family. And I am lazy and do not really enjoy making food at home. Anyway it has to stop. My goal is to reduce the amount by 2500 €, so that my yearly expense for this category falls to 2000 €.
Invest In Real Estate
Since 2018 I am considering buying my own 2-3 bedroom flat here in Germany. The average price for a square meter in Munich is about 8000 €. At the moment this amount makes me think to consider also other ways to invest like Crowd-Investing. I do already own REIT shares, but I want to create a passive income with Real Estate. Check out my current stock portfolio.
Find Good Investment In Developing Countries
I've decided to invest some of my earnings in developing countries. I read about a platform called "Ecoligo". The platform let you invest in projects for solar plants in developing countries. I am considering it, but I am also trying to find other ways to invest beside of investing in an ETF.
Donate To People In Need
If this goal would be on many people's list, the world would be a better place. For 2020 I've decided to donate more money to people who needs it more than I do. I've already donated money to the Australian Red Cross for the fires happening there.
---
Private Goals
Finish My Bachelor Study
Since 2015 I am working on my bachelor degree in parallel to my full time job. It is a 6-year program, but I want to be done by June 2020. It has a huge part of my stress level and I want to be free in my mind. I want to spend the time on my blog and for other parts in my life which are important to me.
Travel To At Least 5 Countries
In my current full time job position, I am traveling a lot and see many countries per year. But this goal is set for my private life. I want to see as many countries as possible to gain experience and to see new parts of the world. My minimum is to visit 5 countries in 2020.
Promote My Blog
Last year I did not do as much as possible in terms of promotion for my blog mrfinancialfreedom.com. I am using mainly Twitter to share some posts and news. For 2020 I would like to improve my visibility on Twitter and want to start promoting my blog on Pinterest.
Over the year I am going to track all of my goals for 2020. Some of the goals will be hard to reach next to my full time job. But I am confident, that all of them are realistic and possible to reach in that time.
---
Join my weekly E-Mail Report "Wisdom Wednesday"
During the week I am reading different articles and listening to podcast. In my weekly e-mail report "Wisdom Wednesday" I am going to send an email every Wednesday to you with all interesting articles or tools I found during the last week. I am sharing / advertising the article of other bloggers. In that way I can make sure that everyone is getting the best resources available on the Internet.
---
The following two tabs change content below.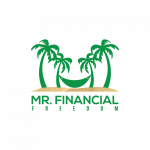 Mr. Financial Freedom
Mr. Financial Freedom was created by Daniel (30-something) who got inspired by many very popular money blogs. Daniel is from Germany and currently employed as a Computer Engineer and started 5 year ago the road towards financial freedom. His goal is to reach financial freedom with a 4 step plan. Check the "About" page for more information.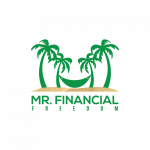 Latest posts by Mr. Financial Freedom (see all)