BLOGS I FOLLOW
---
Personal Finance, Investing, Early Retirement, Side Hustle, Passive Income
Millennial Money is about how to save more money, start a side hustle, make more money, invest intelligently, fast-track financial independence and reach early retirement.
Retire By 40 is a blog about an early retirement journey.
Millennial Revolution is a blog about reaching financial independence, investing and also includes travel tips.
Marriage, Kids and Money is dedicated to helping you strengthen your family tree and live financially free.
Get Rich Slowly: Common sense advice and money saving tips on topics from high interest savings accounts, frugality, cd rates, money market accounts
Side Hustle Nation is a growing community of current and former part-time entrepreneurs earning financial independence through small business.
Mr. Free At 33: Save, Invest, Retire Early, Move Abroad. This blog is also interesting for readers who like to invest in Dividend Stocks.
Financially Mint is a resource for young adults who want to get their personal finances in order and grow their money. Budgeting. Investing. Adulting.
Jung In Rente is a german blog about personal finance.
Rente mit Dividende is a german blog about investing in dividend stocks.
A Dime Saved is a Dime Earned – Personal finance blog.
Legend of Income is a financial freedom blog
Travel Hacking & Collecting Miles
The Points Guy is about collecting miles. Maximize your travel with hands-on travel advice, guides, reviews, deal alerts, and more.
Meilenoptimieren is a german blog with tips, tricks and tutorials how to collect miles in the right way.
You Have Been Upgraded is a german blog with tips, tricks to collect miles.
Productivity
Tim Ferriss's 4-Hour Workweek and Lifestyle Design Blog. Tim is an author of 5 # 1 NYT/WSJ bestsellers, investor (FB, Uber, Twitter, 50+ more)
---
BOOKS I READ
---
Personal Finance, Investing, Early Retirement, Side Hustle, Passive Income
Productivity
---
FLIGHT SEARCH ENGINES I USE
---
---
APPS I USE
---
Money Manager: The #1 financial planning, expense tracking and personal finance management app.
Too Good To Go: Save good food before it goes to waste for less money.
Way Of Life: Habit Tracker
The following two tabs change content below.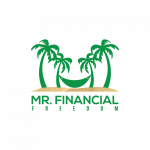 Mr. Financial Freedom
Mr. Financial Freedom was created by Daniel (20-something) who got inspired by many very popular money blogs. Daniel is from Germany and currently employed as a Computer Engineer and started 2 year ago the road towards financial freedom. His goal is to reach financial freedom with a 4 step plan. Check the "About" page for more information.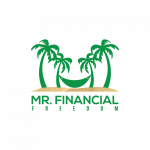 Latest posts by Mr. Financial Freedom (see all)