This is my first financial report I am sharing on my new blog. I've got inspired by other bloggers who are doing the same.
I've started to learn more about saving and investing in the beginning of 2018. I am proud what I have achieved in the past 1,5 years:
I am debt free.
Since the beginning of 2019 I've increased my savings rate to have a small emergency fund
I've increased my savings and investment rate to 34%.
I've started my dividend portfolio in 2018 and increased my dividend income YoY.
Of course these are the basic and mandatory steps towards financial freedom, but I am proud where I am so far.
I want to share with you my monthly financial reports to follow my journey to early retirement.
---
Savings & Investment Rate
In the beginning of 2018 I just saved a little amount per month without having a real sense behind. I just saved, because I was supposed to save.
Reading the book "I Teach You To Be Rich" from Ramit Sethi changed my money mindset and I started to invest and created my own money flow.
You can find my Mr. Financial Freedom Automatic Money Flow in following post: Financial Freedom In Germany – How To Start Your Journey
My current savings & investment rate is 34 %.
---
Invested € in November 2019
This month I have invested 425 € into my dividend portfolio and 100 € into my ETF portfolio.
I've increased my positions on the following stocks:
$AAPL, $T, $DIS, $MO, $KO, $PG, $VZ, $CVS, $IBM, $JNJ, $MSFT, $MMM, $PM.
Check out my stock portfolio.
---
Dividend Income in November 2019
In November 2019 I have received 8 payments and my dividend income resulted in 57,58 €. Early this year my initial goal was to achieve 10 payments per month. Even I did not finally make it till the end of 2019, I am confident that I will achieve this goal hopefully by the beginning of February 2020.
The companies who paid dividends this month:
GLADSTONE = 6,08 €
VERIZON = 2,98 €
AT + T = 29,50 €
CVS = 2,32 €
APPLE = 3,24 €
STAGINDUTRIAL = 5,57 €
REALTY INC. = 5,92 €
PROCTER GAMBLE = 1,97 €
---
Dividend Income in 2019
My dividend income this year so far is at 397 €. In 2018 my dividend income was 48 €.
I am happy what can change within 1 year.
[visualizer id="182″]
---
Portfolio Performance
My depot has a current performance of +2.741 €.
---
Highest Expenses by Category
I am tracking my every expense every day since about 1 year now. I've started this private project when I read the book "Your Money or Your Life" from Vicki Robin.
It helps me to get an idea, where I spent most of my money. I am using the app "Money Manager" on my phone. There is no need to create an account and it is very easy to use.
In November I spent the most of my money on the following 8 categories (sorted by most spent)
Rent: 24,4%
Dining out, ordering food: 17%

Work related: 44%
Non-Work related: 33%
Ordering food: 23%

Investment: 14,3%
Car: 13,0%
Savings: 9%
Groceries: 8,3%
Phone / Internet / TV: 2,8%
Public Transportation: 2,4%
(Numbers based on 100% of expenses)
At the moment I do not consider Rent, Investment and Savings for my expense report since those numbers are not so dynamically at the moment as the other categories.
In November 2019 I spent the most of my money in "Dining out, ordering food". It doesn't actually mean that I am eating only bad food, I am also ordering healthy & organic food. I just feel too exhausted in the evenings from work and the combination with being a bit lazy, doesn't help my wallet.
I have to admit, that I have to change my behavior significant to make a step to my financial freedom. It is always good to see numbers. It can open your eyes.
---
Join my weekly E-Mail Report "Wisdom Wednesday"
During the week I am reading different articles and listening to podcast. In my weekly e-mail report "Wisdom Wednesday" I am going to send an email every Wednesday to you with all interesting articles or tools I found during the last week. I am sharing / advertising the article of other bloggers. In that way I can make sure that everyone is getting the best resources available on the Internet.
---
---
The following two tabs change content below.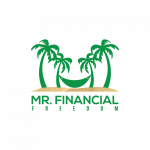 Mr. Financial Freedom
Mr. Financial Freedom was created by Daniel (30-something) who got inspired by many very popular money blogs. Daniel is from Germany and currently employed as a Computer Engineer and started 5 year ago the road towards financial freedom. His goal is to reach financial freedom with a 4 step plan. Check the "About" page for more information.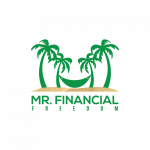 Latest posts by Mr. Financial Freedom (see all)