---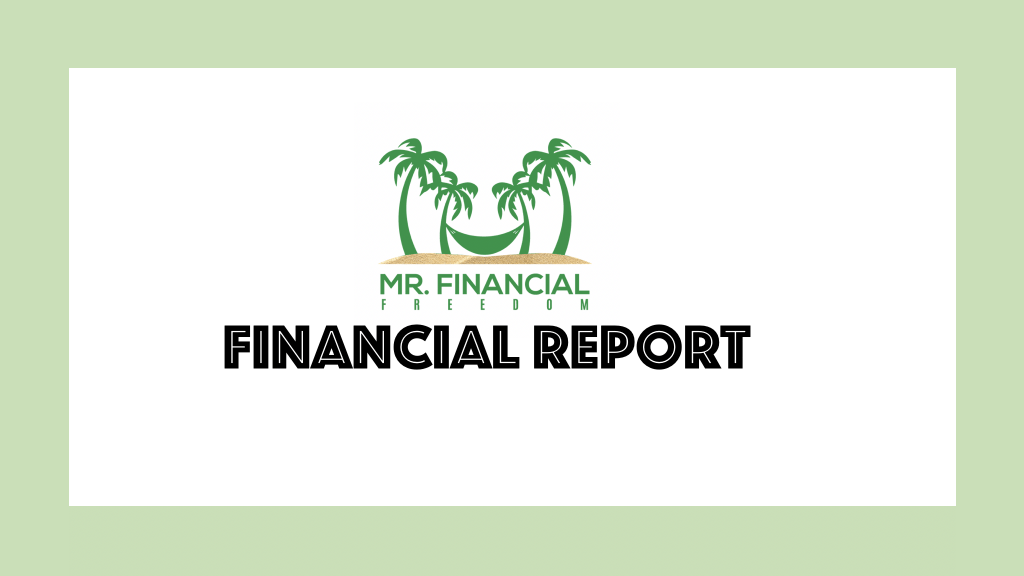 Look back: 2019 was an interesting year for me financially. When I started to invest in the middle of 2018, the return felt so small and not worth it. It is really nice to see what can change within one year. In 2018 I've earned 48 Euro from dividends. This year my dividend earnings were 440 Euro.

Coming back to my financial report January 2020: January started great for me. I've earned 63,30 Euro in dividends and invested my first money into 2 real estate crowdfunding platforms. The platforms I've decided for are EvoEstate and Exporo. My plan is to diversify my money into 4-5 money "baskets" within this year. With the investment in the real estate platforms, I've not only reached my first goal of 2020 but also created my 2nd money basket.
---
My Story
I've started to learn more about saving and investing in the beginning of 2018. I am proud what I have achieved in the past 1,5 years:
I am debt free.
Since the beginning of 2019 I've increased my savings rate to have a small emergency fund
I've increased my savings and investment rate to 34%.
I've started my dividend portfolio in 2018 and increased my dividend income YoY.
In January 2020 I've invested my first money in 2 real estate crowdfunding platforms.
Of course these are the basic and mandatory steps towards financial freedom, but I am proud where I am so far.
I want to share with you my monthly financial reports to follow my journey to early retirement.
---
Savings & Investment Rate
In the beginning of 2018 I just saved a little amount per month without having a real sense behind. I just saved, because I was supposed to save.
Reading the book "I Teach You To Be Rich" from Ramit Sethi changed my money mindset and I started to invest and created my own money flow.
You can find my Mr. Financial Freedom Automatic Money Flow in following post: Financial Freedom In Germany – How To Start Your Journey
My current savings & investment rate is 34 %.
---
Invested € in January 2020
This month I have invested 1165 €.
480 € into my dividend portfolio, 100 € into my ETF portfolio and 585 € in real restate crowdfunding platforms.

I've increased my positions on the following stocks:
$AAPL, $T, $DIS, $MO, $KO, $PG, $VZ, $CVS, $IBM, $JNJ, $MSFT, $MMM, $PM, $CSCO.
Check out my stock portfolio.
---
Dividend Income in January 2020
In January 2020 I have received 8 payments and my dividend income resulted in 63,30 €. That money will be directly invested in my real estate crowdfunding portfolio in February 2020.
The companies who paid dividends this month:
Gladstone= 6,06 €
Realty Inc = 5,88 €
Disney = 9,68 €
Altria = 5,60 €
Stag Industrial = 5,55 €
Iron Mountain = 11,77 €
Philip Morris = 13,65 €
Cisco = 5,11 €
---
Dividend Income in 2020
My dividend income this year starts with 63,30 €. In 2018 my dividend income was 48 €. A lot can change within 1,5 years.
[visualizer id="182″]
---
Portfolio Performance
My depot has a current performance of +3262 €.
---
Highest Expenses by Category
I am tracking my every expense every day since about 1 year now. I've started this private project when I read the book "Your Money or Your Life" from Vicki Robin.
It helps me to get an idea, where I spent most of my money. I am using the app "Money Manager" on my phone. There is no need to create an account and it is very easy to use.
In January I spent the most of my money on the following 8 categories (sorted by most spent)
Vacation:34,9%
Investment: 22,4%
Rent: 16%
Savings: 5,9%
Groceries: 4,3%
Dining out, ordering food: 3,5%

Ordering food: 65%
Non-Work related: 35%

Gifts for others: 2%
Phone / Internet: 1,9%
In January 2020 I spent the most of my money for our vacation, which we took over New Years Eve to the US. I was able to reduce "Dining out, ordering food" to less than 200 Euros this month, which is a 5% decrease of my expenses in that area. Dining out and ordering food, is where I spent the most of my expenses in 2019. One of my goals in 2020 is to reduce my spendings on that category significant.
---
Join my weekly E-Mail Report "Wisdom Wednesday"
During the week I am reading different articles and listening to podcast. In my weekly e-mail report "Wisdom Wednesday" I am going to send an email every Wednesday to you with all interesting articles or tools I found during the last week. I am sharing / advertising the article of other bloggers. In that way I can make sure that everyone is getting the best resources available on the Internet.
---
The following two tabs change content below.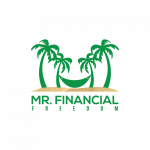 Mr. Financial Freedom
Mr. Financial Freedom was created by Daniel (30-something) who got inspired by many very popular money blogs. Daniel is from Germany and currently employed as a Computer Engineer and started 5 year ago the road towards financial freedom. His goal is to reach financial freedom with a 4 step plan. Check the "About" page for more information.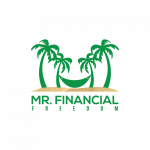 Latest posts by Mr. Financial Freedom (see all)