---
This page shows the growth of my passive income over time. I will track the progress of my goal reaching financial freedom. Dividend Income, Crowdfunding Income, Blogging Income and Side Hustling are the ways I use to become financial independent.
---
Dividend Income by Month in €
Check out my Stock Portfolio!
---
Dividend Income by Company (in €)
Top 5 Companies:
AT&T
Realty Income
Stag Industrial
Gladstone
Iron Mountain
---
Interests Real Estate Crowdfunding in €
Check out my Real Estate Crowdfunding Portfolio!
---
The following two tabs change content below.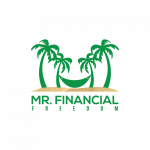 Mr. Financial Freedom
Mr. Financial Freedom was created by Daniel (20-something) who got inspired by many very popular money blogs. Daniel is from Germany and currently employed as a Computer Engineer and started 2 year ago the road towards financial freedom. His goal is to reach financial freedom with a 4 step plan. Check the "About" page for more information.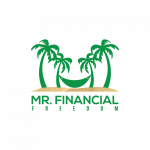 Latest posts by Mr. Financial Freedom (see all)